Support Group Meeting - Pelvic Health and Parkinson's
---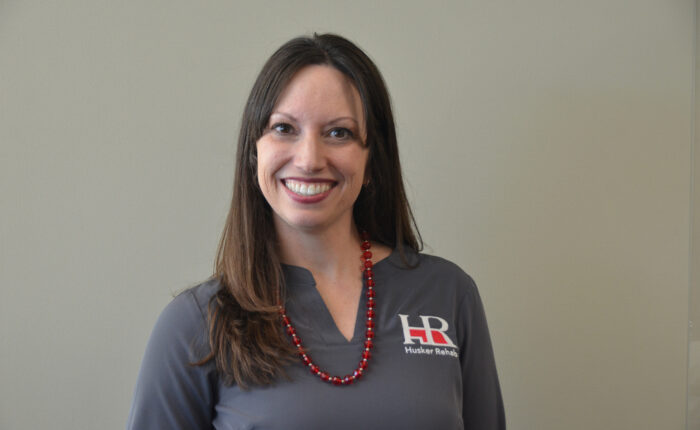 Support Group Meeting - Pelvic Health and Parkinson's
We are fortunate to have a very special guest speaker for this meeting. Dr. Michelle Spicka from Husker Rehabilitation in Lincoln, Nebraska. Dr. Spicka will join our in-person support group on Zoom and share her knowledge and experience regarding bladder and bowel issues.
Many people living with Parkinson's have trouble with bladder overactivity that causes urinary urgency, frequency, and incontinence (unintentional leaking). Weak voiding and constipation are two other symptoms that significantly impact someone's ability to live well. At this meeting, we will learn about the causes of pelvic floor dysfunction, how non-motor symptoms related to the pelvic floor may show up, and how to gain control of your pelvic floor so you can manage and mitigate these symptoms.
A native of Wahoo, Nebraska, Michelle attended UNL for undergraduate studies and then graduated from Creighton University with a Doctorate in Physical Therapy degree in 2001. She began her work career at Bryan LGH Hospital in Lincoln, where she worked as a physical therapist in both inpatient and outpatient settings. She transferred her knowledge of outpatient physical therapy treatment to Husker Rehabilitation and Wellness Centers in 2006. In addition to treating neurologic and orthopedic patients, Michelle specializes in pelvic physical therapy for women and men, including treatment of urinary and fecal incontinence, pelvic and abdominal pain, constipation, urinary dysfunction.
Dr. Spicka has some very useful information, tips and tricks that we've never hear about before. You'll not want to miss this meeting!
This meeting will also be shown on Zoom for those members who cannot make it in person.
Hampton Inn - Northfork Conference Room
1140 HWY 2 W
Drive to the back of he building for nearest access