"If You Don't Think You Have Anything to Be Grateful for, Keep Looking": Michael J. Fox on AARP Cover and 2022 Purpose Prize Award
---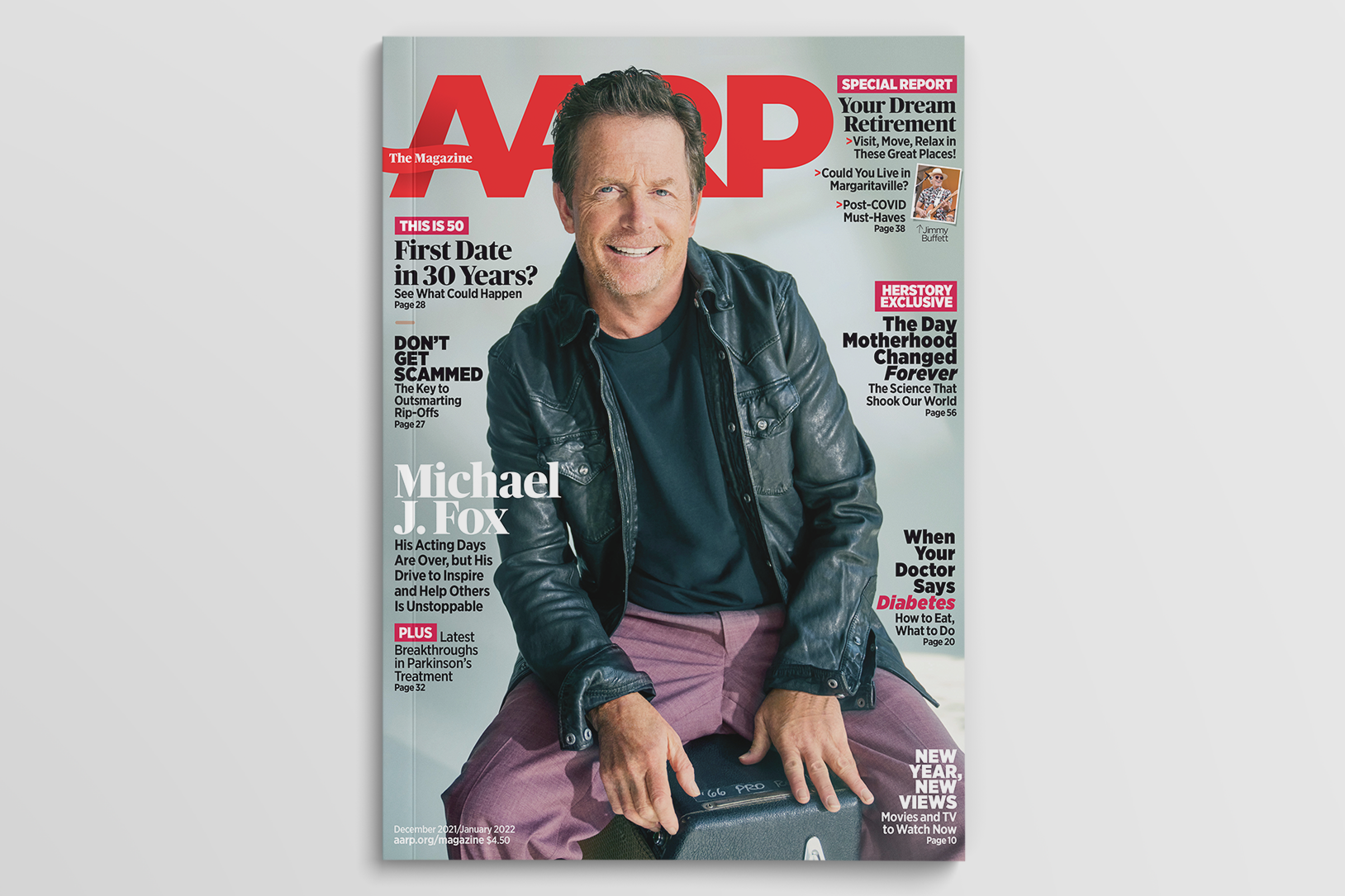 Searching for your daily dose of inspiration? In the AARP The Magazine's December/January issue cover story, our intrepid founder Michael J. Fox reflects candidly on living with Parkinson's three decades after diagnosis, what keeps him going and the legacy he wishes to leave.
When asked if he still considers himself a "lucky man" as he wrote in his 2002 memoir, Michael admits:
"It's hard to explain to people how lucky I am, because I also have Parkinson's. Some days are a struggle. Some days are more difficult than others. But the disease is this thing that's attached to my life — it isn't the driver … If you don't think you have anything to be grateful for, keep looking."
Michael Shares His Life Lesson
Speaking to AARP in an exclusive video interview, Michael shares the prolonged "dark patch" he went through over more than a year after falling and learning how to walk again post-spinal cord surgery. He shares how that time contributed to his rediscovery of the appreciation of gratitude, a theme from his latest 2020 memoir, No Time Like the Future: An Optimist Considers Mortality.
"I went through this real crisis in 2018 and I was sitting on the floor thinking, 'this optimism thing sucks.' And, as I came through it, I came to the conclusion, if you can find something to be grateful for, then optimism is sustainable."
https://www.michaeljfox.org/media/oembed?url=https%3A//www.youtube.com/watch%3Fv%3Dm7eE_GVuVP4&max_width=0&max_height=0&hash=aMip5ncLmWUOwnBT7zKeGDj8boSSnoeKbixBMuqpDvc
AARP Purpose Prize Recognizes Advocacy Work
AARP also recognized Michael with the 2022 AARP Purpose Prize for his advocacy work in helping to advance scientific progress through The Michael J. Fox Foundation. In the cover story, Michael explains the irreplaceable value patients and everyday people bring to finding better treatments and speeding breakthroughs, including through our landmark study, the Parkinson's Progression Markers Initiative (PPMI).
"Patients are the key. They guide our agenda and have been critical, for example, to our promising work in trying to find biomarkers for Parkinson's, which would allow us to identify the disease in people before symptoms are evident and treat it proactively and get rid of it."
(Join AARP for a free virtual event celebrating the AARP Purpose Prize winners, including Michael J. Fox, on December 15. AARP membership not required.)
"I appreciate the purpose and the opportunity to help the Foundation, to be part of something that's potentially so powerful and life changing and world changing — that's huge."
The Foundation joins our worldwide community in congratulating Michael on this latest honor. And thank you for being part of it. With your help, we're closer than ever to a cure.