Strength and Balance Exercise Class In Person and on Zoom
---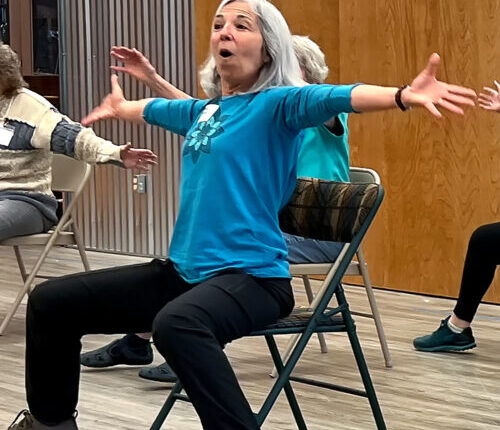 Strength and Balance Exercise Class In Person and on Zoom
Mary Anne Gill guides us through an hour of exercises specifically created for persons with Parkinson's. All of the exercises are functional and focus on maintaining or increasing our ability to participate in day-to-day activities that are important to participants. Increased cardio function, strength, balance, coordination and cognition are what you can expect to receive while taking part in this class. No experience is necessary to join this class, however please send your information and any questions through our CONTACT page so we can add you to our group list.
******NOTE*******THIS CLASS WILL BE MEETING IN PERSON AT THE RETREAT IN KALISPELL AND ALSO ON ZOOM FOR THOSE UNABLE TO ATTEND IN PERSON******
THE RETREAT IS LOCATED AT 25 CLAREMONT ST IN KALISPELL
The Zoom link for this class will be live 15 minutes before the start of class.