TRACTOR TRIP FOR PARKINSON'S RETURNS TO KALISPELL – 6/25/23
---
MIKE WILL ARRIVE IN KALISPELL ON SUNDAY, JUNE 25TH, 2023. CHECK BACK HERE FOR EXACT TIME AND LOCATION TO MEET UP WITH MIKE AS HE COMES INTO KALISPELL.
It's time for another road trip! To honor my brother who was diagnosed with Parkinson's disease (PD) in 2021, I left Perch Lake MN on May 16 and am driving our John Deere tractor 2,600 miles to Bellingham WA to promote awareness about PD while raising critical funds to pay for support, education, and research. THANK YOU for supporting my fundraising and making an impact on thousands of people living with PD!
I will be sharing my progress on Facebook, TikTok, and Instagram, so make sure to follow me on this epic journey!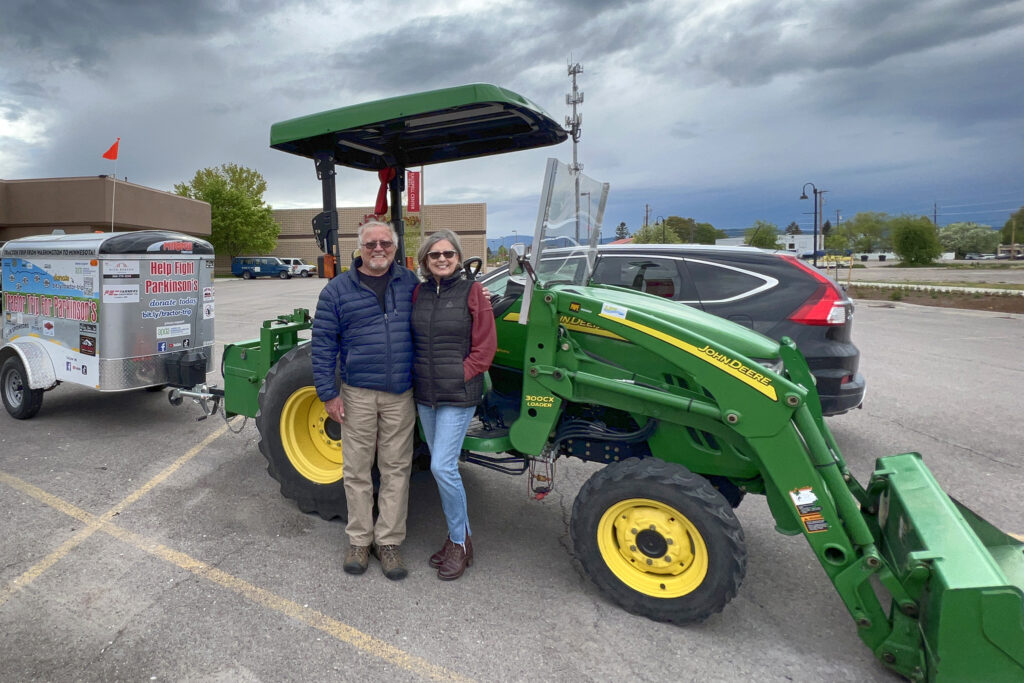 CLICK HERE FOR NEWS OF MIKE'S TRACTOR TRAVELS AND TO DONATE TO HIS "TRACTOR TRIP FOR PARKINSON'S".