Mike's Epic Journey***
---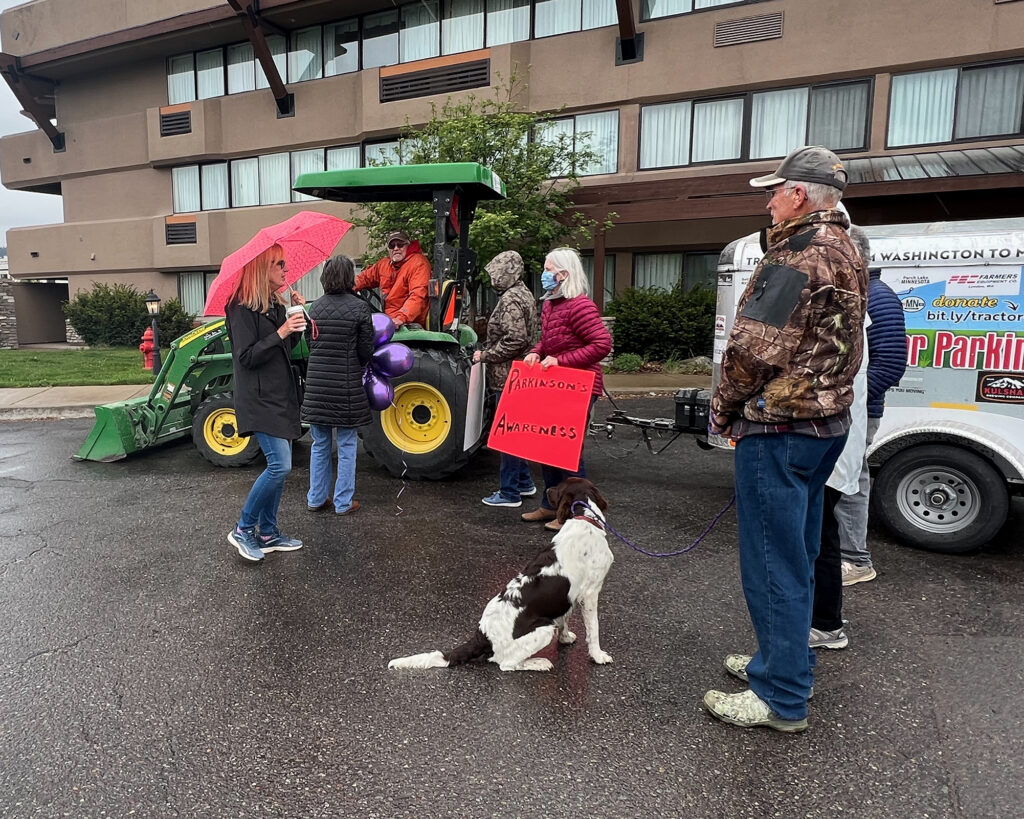 *****UPDATE*****MIKE WILL BE COMING THROUGH KALISPELL ON WEDNESDAY (5/25/22) AFTERNOON! PLEASE JOIN US AS WE WELCOME HIM TO KALISPELL IN FRONT OF THE RED LION CONTACT MARJORY AT MARJMCCL@YAHOO.COM OR 406-250-5577 TO BE PLACED ON THE GROUP EMAIL/TEXT TO GET UPDATES ON MIKE'S ARRIVAL TIME.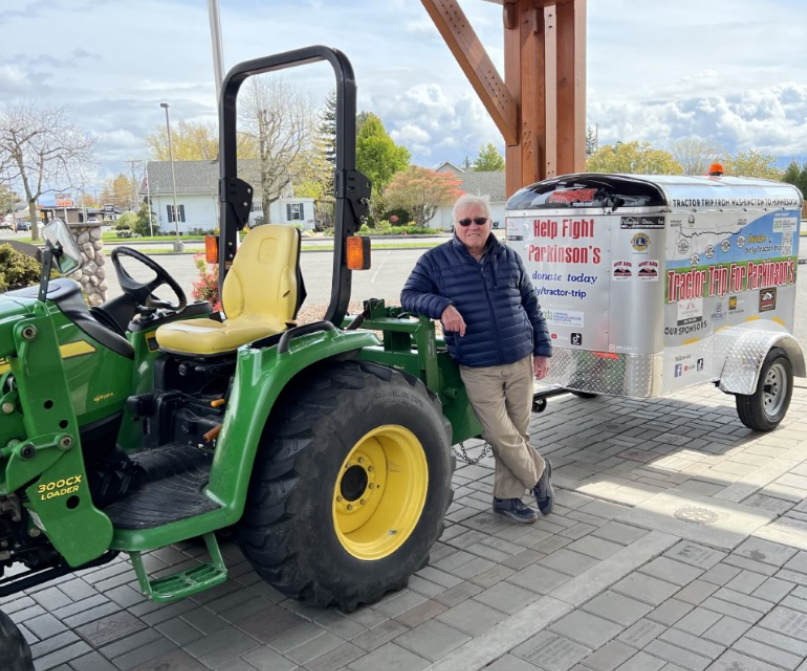 Mike's Epic Journey
Mike Adkinson leaves TODAY (May 15) on his epic 1700-mile journey across 5 states driving his John Deere tractor. Mike will be raising awareness for Parkinson's disease and vital funds for APDA while he travels along at an average speed of… 12 mph.
You can support his fundraising efforts at bit.ly/tractor-trip, his goal is $50,000 and he is already 20% there!
Mike is starting in Bellingham WA and his journey will take him along Highway 20 across Washington, US 2 across Idaho, Montana, North Dakota and into Minnesota, and finishing on Minnesota State Hwy 1 into Perch Lake, MN.
If you live along his route – or know anyone who does – we encourage you to greet Mike when he is driving through town. He is planning to make lots of stops along his journey to chat with people and families impacted by PD, and maybe share a meal – and good conversation – with supporters and new friends!
Read more about Mike and his tractor trip in this recent Cascadia Daily Article.
We will keep you posted on Mike's progress here but you can also follow along on social media:Facebook: https://www.facebook.com/tractortripforparkinsonsInstagram: https://www.instagram.com/tractortripforparkinsons/TikTok: https://www.tiktok.com/@tractortripforparkinsons