TIME IS RUNNING OUT TO ORDER YOUR WALK FOR PARKINSON'S 2023 TEE SHIRT
---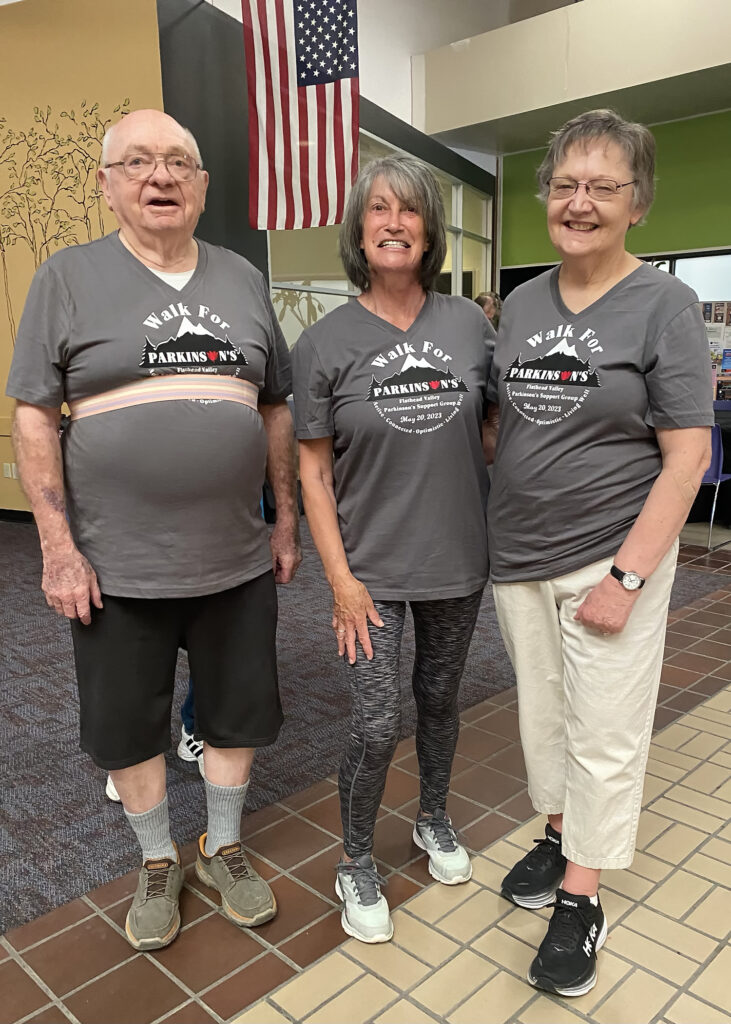 HAVE YOU ORDERED YOUR WALK FOR PARKINSON'S TEE SHIRT YET?
WE WILL HAVE SOME EXTRA SHIRTS AT THE WALK, HOWEVER IN ORDER TO BE GUARANTEED YOUR SIZE, YOU MUST ORDER BY MAY 6TH.
CONTACT MARJORY AT MARJMCCL@YAHOO.COM OR 406-250-5577 TO PLACE YOUR ORDER.
A SPECIAL THANK YOU TO LORA ANDERSON (DUANE & NANCY MORAST'S DAUGHTER) FOR DESIGNING AND PRODUCING THESE BEAUTIFUL SHIRTS.